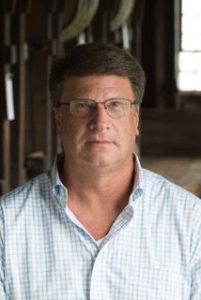 As Co-Founder, Wes Henderson's vision to create a one-of-a-kind spirit with his father introduced the world to Angel's Envy. His son, Kyle, would later join them, making Angel's Envy the work of three generations of Hendersons. Today, that same vision continues, as Wes serves as the brand's Chief Innovation Officer. In this role, Wes shepherds Angel's Envy's future as his company continues to innovate, grow and craft some of the finest, award-winning whiskeys in the world.
Before co-founding Angel's Envy, Wes was the CEO for Master Distilling Select, as well as the President and CEO of Conecuh Ridge Distillery, the producer of Clyde May's Whiskey.  He also serves his community as a volunteer firefighter, and is a licensed pilot, specializing in search and rescue. Wes is a devoted husband and the father of six boys. His proudest achievement has been building a distilling legacy for his family.
Laurie Schalow is a 20+ year Public Affairs veteran, starting her career with Yum! Brands in 1994 when she joined Taco Bell in California and served as the national spokesperson for 11 years. In 2005, Laurie joined sister brand, KFC, in Louisville, KY, where she created publicity plans for the Company's core business, managed community relations initiatives, all internal and external communications and crisis management. In 2011, Laurie became Vice President of Public Affairs for Yum! Brands overseeing Global Corporate Social Responsibility, PR, Crisis Management, Social Listening and Community Diversity programs for the 44,000 KFC, Pizza Hut and Taco Bell restaurants in 140 countries.
In 2017, Laurie joined Chipotle Mexican Grill in Denver, CO as the first Chief Communications Officer reporting to CEO and Founder, Steve Ells. At Chipotle, Laurie oversees the Public Affairs function including all internal and external communications, stakeholder engagement, sustainability and is responsible for protecting and promoting the reputation of the brand and its 2,300 restaurants.
Laurie holds a B.S. Degree in Business from Miami University and received her Master of Business Administration from Case Western Reserve and Wayne State University. She is active in volunteer work and currently serves on the Board of Directors for The Muhammad Ali Center and Chairs the Maryhurst Board. Laurie is also a member of the International Women's Forum, the Public Affairs Council and the Women's Food Service Forum.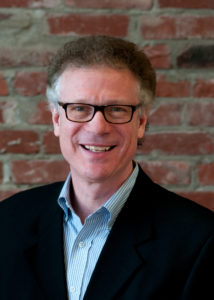 A superb writer and a superior tactical strategist, Dan leads the PR division of Doe-Anderson Advertising and Public Relations. In addition to his managerial duties with the division, he has also designed and directed major PR programs for Louisville Slugger, Maker's Mark, Triumph motorcycles, Norton Healthcare, Cincinnati Children's Hospital, and the United Methodist Church. A campaign that Dan created for the Louisville Slugger Museum was awarded the top national honor in the public relations industry – the Silver Anvil Award. Dan has been inducted into the Public Relations Society Hall of Fame by the Bluegrass Chapter. In his previous career with WHAS radio news in Louisville, Dan won a Peabody Award, broadcast journalism's highest honor.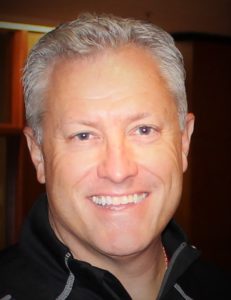 Rick serves as the VP of Communications for Hillerich & Bradsby Co., makers of Louisville Slugger®, the Official Bat of Major League Baseball®. He is a veteran and award winning communicator with experience in television news, the gaming industry, manufacturing, sporting goods and professional sports.
After receiving a degree in communications from Bowling Green State University, Rick worked as a news reporter for WHAS-TV in Louisville, KY where he covered major news including the 1984 Presidential debate between Ronald Reagan and Walter Mondale. He later joined WAVE-3 (NBC) as Executive Producer of Sports where he received an Emmy Award, television's highest honor, while covering NCAA Final Fours, Major League Baseball, the NFL, Kentucky Derby, Indianapolis 500 and major golf championships.
Rick eventually made the transition from television to public relations, joining the Kentucky Lottery Corporation where he became VP of Public Affairs & Communications. He received the North American Association of State & Provincial Lotteries' highest honor, the Powers Award, as the industry's leading PR professional.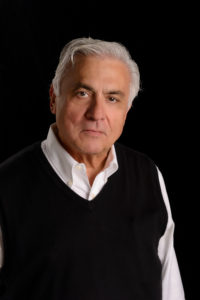 Chairman and Founder of The Luxury Marketing Council chapter in Northern California embracing San Francisco, Carmel/Monterey, Silicon Valley, Napa and Sonoma. The Luxury Marketing Council is a global organization representing more than 1000 of the world's leading consumer luxury brands.
A native of Brisbane, Australia, Alf entered the advertising and marketing business on the corporate side working for two Fortune 500 companies, first in Australia and then in the United States.  He then made the move to the advertising business and later advanced into agency management.
Alf graduated from the University of Queensland with a B.A. Degree.  He furthered his formal education in the United States, attending the Harvard Business School, where he earned an M.B.A. Degree.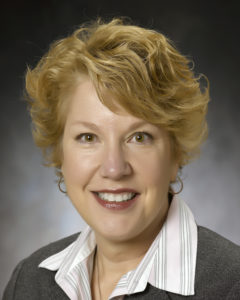 Serves as a vice president in account services with Scoppechio, an omnichannel advertising agency located in Louisville Kentucky.  With over 30 years in marketing and advertising, Margaret has built long-standing business relationships across a variety of industries as a direct result of her talent and expertise. From public relations to advertising and direct-response sales-lead generation, Margaret brings a wealth of experience in a range of client categories, including travel and tourism, higher education and healthcare.